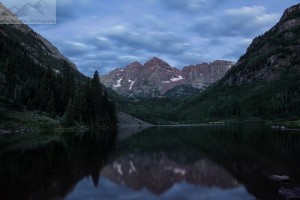 Several weeks ago I had the opportunity to attend a meeting where there was a slight possibility that the visionary entrepreneur Elon Musk might show up.  I had worked hard to set the meeting up and was excited about what the day might have in store.   As I sat there in my hotel room that morning I asked myself "How would I help a client prepare for a day like today?"  So then, pretending I was my own client, I asked "What could happen to make this day successful beyond my wildest expectations?"  The obvious answer was that I would have the opportunity to meet Elon Musk.  And better yet, I would land him as a client.
I have had the good fortune to meet and work with a number of highly competent managers and successful entrepreneurs, as both an investment banker and as an executive coach, but no one yet in the league of the founder of PayPal and Tesla Motors, among other groundbreaking enterprises.  I wanted to be highly prepared, so continuing in the guise of self-coaching, I challenged myself to prepare as if my life depended on it.  I took the time to get ready in all the "business as usual" ways; I spent some time researching Mr. Musk on the Internet; I reviewed the public filings and press releases of Tesla Motors.  I also pored over some recent investment banking research notes.  I even drafted some thoughtful questions about his company's recent financial performance.  All pretty run-of-the-mill preparation for a seasoned investment banker.  However, I needed to go deeper.
First, I wanted to make sure I was firmly grounded in a very positive perspective for the day.  In working with my clients, I go to great lengths to understand their self-limiting beliefs or hidden perspectives about themselves, as such beliefs and perspectives hobble even highly successful executives.  These can often be expressed in negative, or self-deprecating sentences such as "I will never be in the same league as _____" or "Everyone at this meeting is smarter than me" or "I have not acheived the financial success that I had hoped to achieve by now, so I must be a failure."  Let me reiterate that these are mostly HIDDEN beliefs that require some deep inquiry to ucover.  Once my clients have developed an awareness of any self-limiting beliefs or hidden perspectives, we work together to create a new statement that summarizes a positive perspective.  One that always works for me is "I am exactly where I need to be in this moment and bring significant value to everyone I meet."  So, I took a few moments to sit quietly, and imagined myself meeting Mr. Musk while repeating this sentence out loud several times.
(If you find yourself thinking skeptically of these kinds of tricks, just think about what sports coaches do during a pre-game pep talk.  The best coaches are masters at getting their players into a winning perspective.  I am reminded of the pre-game pep talk scene from the epic movie "Miracle" about the 1980 US Olympic hockey team, in which coach Herb Brooks gets his players into a winning perspective in advance of their game against the heavily favored Russian team in the semi-final.  A superb example of perspective shifting!) Click below to watch it:
Next, I spent some time thinking about what the meeting.  What could I say to Mr. Musk that would demand his attention?  I crafted a few powerful, open-ended questions for him that would allow him to experience what an executive coaching session with me would be like; questions that he does not normally hear, particularly from a stranger.  Questions to which the first response is always "Wow, that's a great question; I've never thought about it that way…"  Finally, I thought about the terms I would quote him, because clearly for the day to exceed my wildest expectations, he was going to be highly interested in pursuing executive coaching with me.
As it turned out, Mr. Musk did not attend the meeting later that day.  Although I was mildly disappointed, I took comfort that I had taken all the right measures to ensure that I had been ready to meet him.  I had performed all the "business-as-usual" preparation, the research, the review of public information, etc.  However, I had also taken the coach approach and gone far deeper by getting into the right positive perspective AND by imagining and rehearsing what would happen for the day to exceed my wildest expectations.
So, the next time you have the professional opportunity of a lifetime, I challenge you to prepare as if your life depended on it!  Do all the "business as usual" tasks and then go deeper!  Take the time to create and fully adopt a positive perspective that works for you!  If we consider every chance meeting or opportunity as a unique challenge to exceed our wildest expectations, our chances of pushing past our self-limitations increase dramatically, the result being never before imagined possibilities.