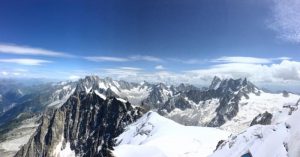 Whenever I meet with good friends or prospects, I like to ask "What have you read in the past year that has dramatically changed your perspective/rocked your world?" The answers I hear generally help me to expand my current knowledge as well as provide insights into the respondent. Unfortunately, the result is an ever-growing pile of books on my bedside table although I've found ways to alleviate this issue – more on this at the end.
As a leadership coach, I have a strong stake in seeing my clients achieve 10X positive improvement in their behavior and fulfillment, their relationships with their teams and, ultimately, the ongoing and accelerated success of their organizations. So, as summer gets into full swing, I am sharing several of the most thought-provoking and game-changing reads that I have been fortunate to come across to help you make the most of your vacation time, as opposed to just kicking back with the latest James Patterson or Stephen King thriller! In alignment with my intentions for my clients, I organize these books into three categories, based on their primary subject: 1. Relationship to Self, 2. Relationship to Team and 3. Organizational Transformation. Of course, there is some overlap, but I've noted the subject category the books address the most to inform your choices of which to read.
Radical Candor: Be a Kickass Boss Without Losing Your Humanity, Kim Scott – Categories 1 and 2
Scott, a former leader at Apple and Google describes how to lead employees more effectively by evaluating yourself on two axes – Caring Personally and Challenging Directly. The more that you shift your leadership into the Caring Personally and Challenging Directly quadrant, the more you will be showing up with Radical Candor and avoiding the other three less effective quadrants, Obnoxious Aggression, Manipulative Insincerity and Ruinous Empathy.
The Advantage: Why Organizational Health Trumps Everything Else in Business, Patrick Lencioni – Category 3
Lencioni, a former employee of Bain, Oracle and Sybase and the founder of the consulting firm The Table Group, summarizes why socially healthy organizations outperform organizations with other advantages. This short book is an excellent compendium of most of the preceding books that Lencioni is known for including the widely-read The Five Dysfunctions of a Team, The Five Temptations of a CEO, Getting Naked, Death by Meeting and The Four Obsessions of an Extraordinary Executive. The book explains the three main reasons why many executives ignore Organizational Health as a goal and then provides practical examples of how to bring about Organizational Health in your organization.
The 15 Commitments of Conscious Leadership, Jim Dethmer, Diana Chapman and Kaley Warner Klemp – Categories 1 and 2
At the outset of this powerful book, the authors posit that leadership is binary – in every context leaders show up as either conscious or unconscious or in their language, "Above the Line" or "Below the Line." There is no middle ground. "Above the Line" leaders are open, curious and committed to learning. "Below the Line" leaders are closed, defensive and committed to being right. They go on to define what qualities comprise conscious leadership in 15 chapters, each of which begins with a page on committing to a particular quality and ends with guidelines for practicing the commitment. There were roughly 60,000 books published in 2015 with "leadership" in the title; With over 90% 5-star Amazon reviews, this book rises to the top of the list.
10% Happier: How I Tamed the Voice in My Head, Reduced Stress Without Losing My Edge, and Found Self-Help That Actually Works, Dan Harris – Category 1
ABC News anchor describes his moving and sometimes very funny journey into spirituality and meditation. This is a highly readable and engaging book for anyone that is skeptical about mediation, but is curious enough about its benefits to want to learn more. The book is quite autobiographical and many will find parallels between Harris' drive for perfection and the ensuing anxiety and near meltdown that drive produced in their own careers.
Stealing Fire: How Silicon Valley, the Navy SEALs, and Maverick Scientists Are Revolutionizing the Way We Live and Work, Steven Kotler and Jamie Wheal – Categories 1,2 and 3.
The authors Kotler and Wheal are self-proclaimed experts on "flow states" or "ecstasis", defined as "optimal states of consciousness where we feel our best and perform our best." Kotler and Wheal summarize the current state of ultra-high performing teams, such as Navy SEAL squads and innovation teams in Silicon Valley and how they are incorporating "flow states" into their training and routines. You may not agree with everything in this book, particularly the quality of the research and the mention of pharmacology and mind altering substances as a way of achieving "flow", but the book does provide a readable and thought provoking introduction into achieving radically higher levels of individual and team performance.
Everybody Matters, Bob Chapman and Raj Sisodia – Category 3
Entrepreneur and CEO Bob Chapman recounts the story of industrial packaging equipment company Barry Wehmiller, Inc., particularly how he has grown the company by focusing first on caring for and developing employees, as if they were family members. Using this guiding principle, Barry Wehmiller has achieved extraordinary success, achieving 18% average revenue growth since 1987, resulting in 2017 revenues of $2.8 billion. In the second half of the book, Chapman provides specific instructions regarding how his team has transformed people and portfolio companies into high performers using his people-centered "Truly Human Leadership" philosophy.
Now that I have added to your potential bedside table stack, I suggest you download the app Blinkist, so that you can sample these books before purchasing. Blinkist provides 15 minute summaries – either written or podcast-style – so that you can read or hear the essential lessons of each book before you choose to make a purchase. I use this app extensively and find it invaluable!
If you need an online repository of all the books you would like to read and want to keep up with what your friends are reading, I highly recommend the website and app Goodreads. It is essentially a social media website for books, book reviews and reading. I use this resource extensively as well.
Finally, I will leave you with a challenge. If any of the aforementioned books reach the level of "rocking your world", I challenge you to share them with your friends and work colleagues for the ongoing success and fulfillment of everyone with whom you associate and your organization, just as I am sharing them with you now! I would also very much like to hear what you have read in the past year that has profoundly shifted how you view yourself and your place in the world.