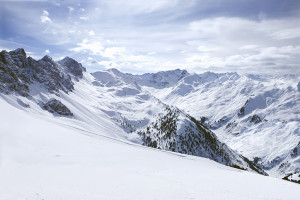 "I have so little time for myself and the things that are really important in my life.  This has got to stop!"  I was listening to the strained voice of one of my clients whom I had been coaching for over a year.  Over the prior three years, he had agreed to take significant leadership roles – President, Chairman, Capital Campaign – on eight non-profit boards in his community.  Now, he clearly regretted his willingness to volunteer and the resulting lack of time for his day job, his health and his family.  Committee and board meetings were filling out the breakfast, lunches and evenings that previously had been free for working out, new business and family time. As we dug into his situation, it was clear that he had a very difficult time saying "No" to members of his community that sought out his leadership.
If my client's situation rings true for you, it is time to take a hard look at the patterns that put you in this situation. For many, saying "Yes" to requests from bosses, clients, co-workers, peers, children and spouses is a behavior learned at a young age to curry favor and get ahead. While for some, this "Yes" behavior may work in the early stages of a career, as we take on greater leadership roles, there are not enough hours in the day to accomplish everything that is asked of us, if we do not maintain boundaries around our time, and focus on what is most important. Authentic leaders know when to say "No!" To quote Gandhi, "A 'no' uttered from the deepest conviction is better than a 'yes' merely uttered to please, or worse, to avoid trouble."
So, I challenge you to say "No!" five times in the coming two weeks and see how your life begins to change. Oh, with regard to my client, he now is down to just one board. With the time he has freed up, he is poised to join one more board whose mission really excites him.
Where are You Playing Small?
Where are you playing small in your life?  In your career?  In your community?  I ask my clients this question and it typically elicits a "deer-in-the-headlights" look and a stiffening body posture.  Most of us know EXACTLY where we are playing small, where we are ruled by fear.  Fear of judgment.  Fear of failure.  Fear of people's opinions.  Fear of stepping out. Playing small means choosing inaction and safety over action and risk.  Playing small means staying in our comfort zone, where there is no challenge, no growth, no vitality.
And when we play small, we rob ourselves and those we touch of the chance to shine, to be truly extraordinary.  So, how do you play BIG?  You must FREE yourself from becoming attached to other's opinions and judgments of you, both the negative AND the positive.  You must be taking action, taking risks, speaking your voice purely to make a positive difference.  The freedom to play BIG is our birthright!  We always played big as toddlers.  Think of a baby learning to walk.  At that age, a baby will first learn to stand up by picking themselves up over and over again, mostly succeeding in falling down over and over again, until they finally begin to take tentative steps forward.
Are they scared of failure?  Are they concerned about what their parents and siblings are thinking?  Are they worried about other people's judgments and opinions.  No!  Learning to walk is just something that they CAN'T NOT DO!   So, ask yourself, right now, "what is something that I MUST do, in my career, in my personal life, in my community?"  And if you have been prostcrastinating or avoiding this big something, start playing big NOW!  Let go of your attachment to the outcome and focus on the one or two things you can do TODAY to get started.  Ask for that promotion; start the big project; write that email you've been avoiding and hit the "send" button.
And when you start playing BIG, by your example you will allow others to play big as well!  What are you waiting for?  Get going!
Mid-Career Accelerator
Are you feeling professionally stuck? Are you having trouble breaking out to the next level of responsibility? Getting tired of seeing "Principal" or "Vice President" on your business card instead of "Managing Director?" You are not alone. Many deal industry professionals hit roadblocks, particularly in mid-career after they have proved they are highly capable deal execution professionals. If this sounds familiar, please contact me to discuss my Mid-Career Accelerator Coaching Program.  I'm here to call you forth into your true potential.
With respect,
Peter Feer, CPCC, ACC
Executive Coach