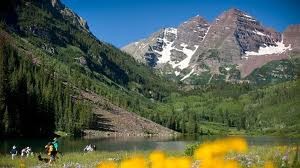 In my work as an executive coach, I connect with a great many leaders – business leaders, non-profit leaders and leaders in the financial services community, among others.  I have the privilege of observing many varieties of leadership and helping executives in leadership positions to enhance their effectiveness and professional growth.  In my experience, one common personality trait of the best leaders, which distinguishes them from the rest of the pack, is that when they need help, they ask for it.  The most effective leaders know their shortcomings and weaknesses and, most importantly, are aware that someone else is able to help them.
For example, one of my clients, the CEO of a rapidly growing services company in Colorado, realized that she was not naturally skilled at managing her time.  Over the course of several coaching sessions together we identified ways that she wasted time during the day.  Building on that awareness, she was able to change habitual behavior patterns related to viewing Internet news websites throughout the day.  After several months of practicing new behaviors, she no longer is distracted by such websites and remains productive throughout the entirety of her workday.
Another client, a senior Partner of a Manhattan-based law firm had a serious weakness with work/life balance.  His client work overwhelmed his personal and family time, to the point where he was constantly exhausted and could not enjoy his time away from the office.  Worse, the quality of his legal work suffered.  In the course of our coaching work together, it became clear that he found it very difficult to set appropriate expectations and boundaries around time at the outset of new client engagements.  This was a result of habitual patterns of complying with and pleasing others.  Being aware of these patterns and desiring change, he was the able to suggest this topic as an area for coaching.  Through our work, the attorney now creates appropriate expectations and boundaries with new clients, the result being better work/life balance, renewed vitality and better legal work.
Take a moment to review your leadership qualities.  Ask yourself "Where do my weaknesses lie?"  You probably already know the answers.  The core question then is "Can I ask for help?"  Working with an executive coach and taking the extra step of undergoing a 360 leadership assessment such as The Leadership Circle Profile™ can help identify additional areas of weakness and bring about greater success as the leader that you already are!